What is eyeplan?
Eyeplan is our eye care scheme, designed to provide you with the very best of eye care at an affordable price.
When you sign up to eyeplan, you pay a small monthly subscription in exchange for examinations as frequently as you need or want them. The plan can cover eyecare for spectacles, contact lenses or both.
What's more, we can offer you a range of fantastic quality frames and latest design lenses – there is no limit!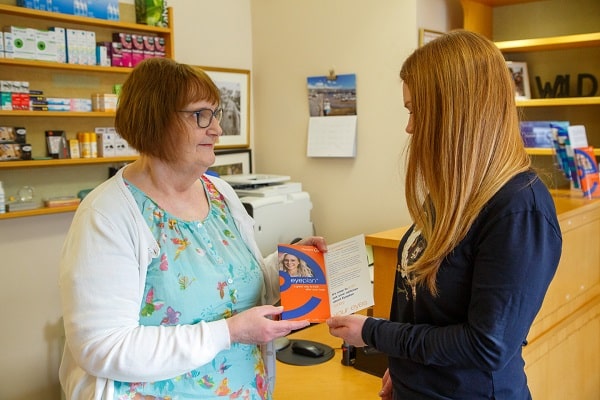 Here's how it works:
When you join eyeplan you pay a small monthly subscription. This entitles you to full personalised eyeplan eye examinations, designed to meet your eye care requirements and your lifestyle.
In addition, you are entitled to eye care as frequently as you require.
Exclusive discounted rates on all purchases – up to 20%
What's more, any spectacles, or sunglasses you buy are covered by the eyeplan Accidental Damage Scheme (small excess applicable).
What does eyeplan cost?
The small monthly subscription you pay depends on your own eye care needs. We have a regular spectacle plan, contact lens plan and Myopia Management plan – we have covered all bases.
When do the benefits start?
Your benefits begin as soon as you sign up to the scheme. If you have a problem with your vision or your eyes, don't delay, just visit us, and have it checked out. You can then buy anything you need at our very special eyeplan prices.
What's the damage cover all about?
Had an accident with your spectacles? No need to worry – any spectacles under two years old, bought when you are an eyeplan member, will be repaired or replaced if you damage them accidentally. There is a small excess charge depending on the nature of the damage and the age of the spectacles.